Arunachal Rising: The Making Of A New Future
Arunachal Rising: The Making Of A New Future ...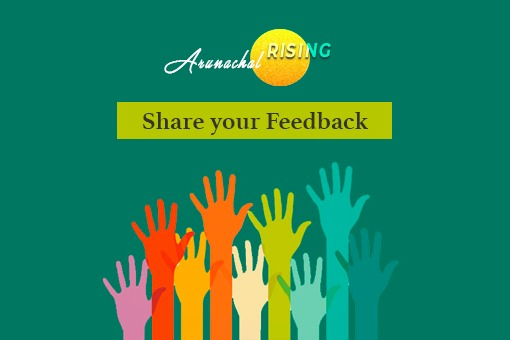 Arunachal Rising: The Making Of A New Future
Operating under three major categories, the Arunachal Rising campaign has introduced a new phase of citizen-centric activities in the state. This campaign seeks to bring to the people of Arunachal Pradesh, comprehensive awareness and better accessibility of the various schemes & flagship programmes introduced by the state and central government.
As part of the Chief Minister's Youth Outreach Programme and Outreach Programme with Urban Population & Civil Society, the most noteworthy feature has been the appointment of 'gram preraks' and communicators, who are primarily responsible for educating the students and the other members of the communities including village council members, organizations etc. about the various benefits that have been rolled out for the citizens. Additionally, students were given the opportunity to showcase their skills in the form of various competitions and events such as wall painting and essay writing.
The Hon'ble CM of Arunachal Pradesh, Pema Khandu visited all the districts where the campaign has been officially launched, as part of the Jan Sampark Yatra. Various development works including the building of roads, institutions, bridges, and others continue to be actively pursued. The dedicated efforts of the DIPROS of each district have ensured that the campaign runs smoothly across the state.
Today, Arunachal Pradesh is witnessing the making of a new future, a future that heralds the dawn of many possibilities for each and every citizen, in a truly progressive approach.
MyGov Arunachal Pradesh invites you to share any suggestion that may help us to strengthen this chapter of participatory governance in your state.