Which initiatives by the Government of Arunachal Pradesh have benefited you the most?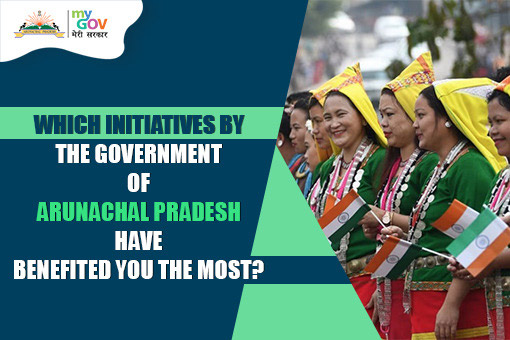 Health care and family welfare
- Chief Minister Aarogya Arunachal Yojana aiding financial medical assistance in the state.
68%
- Implementation of Dulari Kanya financial assistance Scheme for the benefit of girl child up-till the age of 18.
32%
Login to Participate
Agriculture, Horticulture and Allied Sectors
- Atma Nirbhar Krishi Yojana for financial aid to farmers looking to cultivate crops with a scientific approach.
76%
- Atma Nirbhar Bhawani Yojana (under Horticulture) facilitating SHGs with farming machinery and subsidies.
24%
Login to Participate
Employment and Youth Affairs
- Deen Dayal Svalamban Yojana offering financial aid to unemployed youths in starting innovative business ventures.
82%
- Active Govt. support in nurturing sportsmanship in the state, enabling sportspeople to gain national/global exposure.
18%
Login to Participate